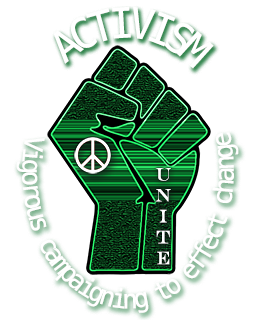 Pre-scheduled Events
Prescheduled events include feet-on-the-ground actions as well as those that can use support from home. Home participation can include making phone calls, emailing, and/or writing to legislators and media. For petition activities, click here. All efforts can benefit from these activities! ALL possible participation is needed!
Home Participation Events
Growl For Grizzlies! BEGINNING Jun 27 at 11 AM THROUGH Jul 10 at 2 PM
YOU DO NOT NEED TO TRAVEL FOR THIS EVENT! IT IS A VIRTUAL OR CYBER EVENT.
Coordinated days of action will include social media storms, petition sharing days, letter/phone calls targeted to particular officials, writing comments and so on. Please join and invite all of your wildlife loving friends. This should make it easier to know on which actions to focus.
Ongoing - Retire Tokitae (Lolita) from Miami Seaquarium
Sponsored by Miami Seaprison:
Please call write and email each person at each agency below and strongly request that action be taken to ensure public safety at the Miami seaquarium. Ask why Dade County Building and Zoning and Fire Marshal are allowing the Seaquarium to "slide by," endangering the lives of paying customers.
Click here to learn more about the violations. Explain to them that if the Miami Seaquarium can not meet 2004 safety and fire code standards the park should not be permitted to remain open to the public.
Mr. David Check
Consumer Complaints
Department of Business and Professional Regulation
1940 Monroe Street
Tallahassee, FL 32399-0782
Ph. 850 488-6603
Fax. 850 921-2124
www.myflorida.com/dbpr
Mr. Tom Gallagher
State Fire Marshal
200 E. Gaines Street
Tallahassee, FL 32399-0342
Ph. 580 413-3620
Fax. 850 414-6119

Mr. Charlie Crist
Attorney General - State of Florida
Department of Legal Affairs
Tallahassee, FL 32399-1050

Write to:

Dr. Barbara Kohn
USDA, APHIS Animal Care
4700 River Rd.,
Unit 84 Riverdale, MD 20737-1228
Ph. 301 734-8271
Fax. 301 734-4978
babara.a.kohn@usda.gov
regulations@aphis.usda.gov

Ask why they continually allow Miami Seaquarium to operate when under conditions sub-standard to their own laws. [Lolita's Tank]

Call, fax, or write to National Marine Fisheries Service and request a current Marine Mammal Inventory Report (MMIR) for the Miami Seaquarium. You must fax or write. e-mail not excepted.
National Marine Fisheries Service
ATTN: Jennefer Skidmore
1335 E-W Highway
Silver Spring, MD 20910

Do not support companies like Princess Cruises (a division of Carnival Cruises) that endorse animal cruelty at the Seaquarium. Call or write to Princess and Carnival and politely ask them to join the good fight.
Dean Brown, Executive Vice President
Tori Benson (Public Relations)
Princess Cruises (Corporate Headquarters)
24305 Town Center Drive
Santa Clarita, CA 91355-4999
Ph. 661 753-0000
Fax: 661-259-3108

Micky Arison - CEO Carnival Cruises
3655 NW 87th Avenue
Miami, FL 33178
Ph: 305 599-2600
Fax: 305 406-4700

SAMPLE LETTER to Princess