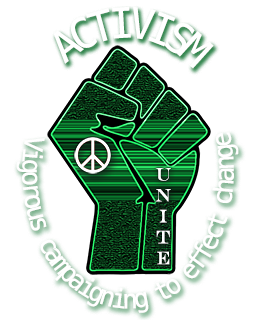 Contact Governors
Full contact list - all states! As a suggestion, to pull up all legislators from a single state, type [state name OR abbreviation] in the search box.
Posted contact events should always include necessary talking points in an effort to make your participation an enjoyable and satisfying experience for you. If at any time, you have alternate talking points you'd like to share, please do! In fact, if you have a moment, please share them with your fellow activists by using this contact link! Thank you in advance.
We have included a general template for writing legislators here, if you're interested.
Alabama


Office of Governor Kay Ivey - R
State Capitol
600 Dexter Avenue
Montgomery, AL 36130-2751
Phone: 334/242-7100
Fax: 334/353-0004
Online contact Facebook Twitter
Alaska


Office of Governor Bill Walker - I
State Capitol
P.O. Box 110001
Juneau, AK 99811-0001
Phone: 907/465-3500
Fax: 907/465-3532
Online contact Twitter Facebook
Arizona


Office of Governor Doug Ducey - R
State Capitol
1700 West Washington
Phoenix, AZ 85007
Phone: 602/542-4331
Fax: 602/542-7601
Online contact Twitter Facebook
Arkansas


Office of Governor Asa Hutchinson - R
State Capitol
Room 250
500 Woodlane Ave.
Little Rock, AR 72201
Phone: 501/682-2345
Fax: 501/682-1382
Online contact Twitter Facebook
California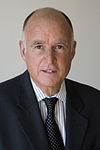 Office of Governor Edmund "Jerry" Brown - D
State Capitol
Sacramento, CA 95814
Phone: 916/445-2841
Fax: 916/558-3160
Online contact Twitter Facebook
Colorado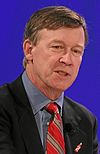 Office of Governor John Hickenlooper - D
136 State Capitol
Denver, CO 80203-1792
Phone: 303/866-2471
Fax: 303/866-2003
Online contact Twitter Facebook
Connecticut


Office of Governor Dan Malloy - D
210 Capitol Avenue
Hartford, CT 06106
Phone: 800/406-1527
Fax: 860/524-7395
Online contact Twitter Facebook
Delaware


Office of Governor John Carney - D
Legislative Hall
Dover, DE 19901
Phone: 302/744-4101
Fax: 302/739-2775
Online contact Twitter Facebook
Florida

Office of Governor Rick Scott - R
PL 05 The Capitol
400 South Monroe Street
Tallahassee, FL 32399-0001
Phone: 850/488-7146
Fax: 850/487-0801
Online contact Twitter Facebook
Georgia


Office of Governor Nathan Deal - R
203 State Capitol
Atlanta, GA 30334
Phone: 404/656-1776
Fax: 404/657-7332
Online contact Twitter Facebook
Hawaii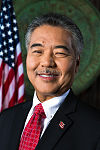 Office of Governor David Ige - D
Executive Chambers
State Capitol
Honolulu, HI 96813
Phone: 808/586-0034
Fax: 808/586-0006
Online contact Twitter Facebook
Idaho


Office of Governor C.L "Butch" Otter - R
700 West Jefferson
Second Floor
Boise, ID 83702
Phone: 208/334-2100
Fax: 208/334-2175
Online contact Twitter Facebook
Illinois


Office of Governor Bruce Rauner - R
State Capitol
207 Statehouse
Springfield, IL 62706
Phone: 217/782-0244
Fax: 217/524-4049
Online contact Twitter Facebook
Indiana


Office of Governor Eric Holcombe - R
State House
Room 206
Indianapolis, IN 46204-2797
Phone: 317/232-4567
Fax: 317/232-3443
Online contact Twitter Facebook
Iowa


Office of Governor Terry Branstad - R
State Capitol
Des Moines, IA 50319-0001
Phone: 515/ 281-5211
Fax: 515/281-6611
Online contact Twitter Facebook
Kansas


Office of Governor Sam Brownback - R
Capitol
300 SW 10th Avenue, Suite 212S
Topeka, KS 66612-1590
Phone: 785/296-3232
Fax: 785/296-7973
Online contact Twitter Facebook
Kentucky


Office of Governor Matt Bevin - R
700 Capitol Ave., Suite 100
Frankfort, KY 40601
Phone: 502/564-2611
Fax: 502/564-0437
Online contact Twitter Facebook
Louisiana


Office of Governor John Bel Edwards - D
P. O. Box 94004
Baton Rouge, LA 70804-9004
Phone: 225/342-7015
Fax: 225/342-7099
Online contact Twitter Facebook
Maine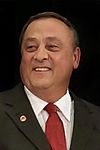 Office of Governor Paul LePage - R
#1 State House Station
Augusta, ME 04333
Phone: 207/287-3531
Fax: 207/287-1034
Online contact Twitter Facebook
Maryland


Office of Governor Larry Hogan - R
State House
100 State Circle
Annapolis, MD 21401
Phone: 410/974-3901
Fax: 410/974-3275
Online contact Twitter Facebook
Massachusetts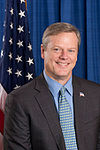 Office of Governor Charlie Baker - R
State House
Office of the Governor, Room 360
Boston, MA 02133
Phone: 617/725-4005
Fax: 617/727-9725
Online contact Twitter Facebook
Michigan


Office of Governor Rick Snyder - R
P.O. Box 30013
Lansing, MI 48909
Phone: 517/373-3400
Fax: 517/335-6863
Online contact Twitter Facebook
Minnesota


Office of Governor Mark Dayton - D
130 State Capitol
75 Rev. Dr. Martin Luther King, Jr. Boulevard
St. Paul, MN 55155
Phone: 651/201-3400
Fax: 651/797-1850
Online contact Twitter Facebook
Mississippi


Office of Governor Phil Bryant - R
P.O. Box 139
Jackson, MS 39205
Phone: 601/359-3150
Fax: 601/359-3741
Online contact Twitter Facebook
Missouri

Office of Governor Eric Greitens - R
Capitol Building
Room 218, P.O. Box 720
Jefferson City, MO 65102
Phone: 573/751-3222
Fax: 573/526-3291
Online contact Twitter Facebook
Montana


Office of Governor Steve Bullock - D
State Capitol
Helena, MT 59620-0801
Phone: 406/444-3111
Fax: 406/444-5529
Online contact Twitter Facebook
Nebraska


Office of Governor Pete Ricketts - R
P.O. Box 94848
Lincoln, NE 68509-4848
Phone: 402/471-2244
Fax: 402/471-6031
Online contact Twitter Facebook
Nevada


Office of Governor Brian Sandoval - R
Capitol Building
Carson City, NV 89701
Phone: 775/684-5670
Fax: 775/684-5683
Online contact Twitter Facebook
New Hampshire

Office of the Governor Chris Sununu - R
107 North Main Street, Room 208
Concord, NH 03301
Phone: 603/271-2121
Fax: 603/271-7640
Online contact Twitter Facebook
New Jersey


Office of Governor Phil Murphy - D
The State House
125 West State Street Trenton, NJ 08625
Phone: 609/292-6000
Fax: 609/292-3454
Online contact Twitter Facebook
New Mexico


Office of Governor Susana Martinez - R
State Capitol
Fourth Floor
Santa Fe, NM 87501
Phone: 505/476-2200
Fax: 505/476-2226
Online contact Twitter Facebook
New York


Office of Governor Andrew Cuomo - D
State Capitol
Albany, NY 12224
Phone: 518/ 474-8390
Online contact Twitter Facebook
North Carolina


Office of Governor Roy Cooper - D
Office of the Governor
20301 Mail Service Center
Raleigh, NC 27699-0301
Phone: 919/814-2000
Fax: 919/733-2120
Online contact Twitter Facebook
North Dakota


Office of Governor Doug Burgum - R
Dept. 101
600 E. Boulevard Ave.
Bismarck, ND 58505-0001
Phone: 701/328-2200
Fax: 701/328-2205
Online contact Twitter Facebook
Ohio

Office of Governor John Kasich - R
30th Floor
77 South High Street
Columbus, OH 43215
Phone: 614/466-3555
Fax: 614/466-9354
Online contact Twitter Facebook
Oklahoma

Office of Governor Mary Fallin - R
Capitol Building
2300 Lincoln Blvd., Rm. 212
Oklahoma City, OK 73105
Phone: 405/ 521-2342
Fax: 405/521-3353
Online contact Twitter Facebook
Oregon


Office of Governor Kate Brown - D
State Capitol, Room 160
900 Court St. N.
Salem, OR 97301

Phone: 503/378-4582 Fax: 503/378-8970
Online contact Twitter Facebook
Pennsylvania


Office of Governor Tom Wolf - D
Room 225
Main Capitol Building
Harrisburg, PA 17120
Phone: 717/787-2500
Fax: 717/772-8284
Online contact Twitter Facebook
Rhode Island


Office of Governor Gina Raimondo - D
State House
Providence, RI 02903
Phone: 401/222-2080
Fax: 401/222-8096
Online contact Twitter Facebook
South Carolina


Office of Governor Henry McMaster - R
1205 Pendleton Street
Columbia, SC 29201
Phone: 803/734-2100
Fax: 803/734-5167
Online contact Twitter Facebook
South Dakota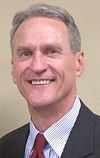 Office of Governor Dennis Daugaard - R
500 East Capitol Street
Pierre, SD 57501
Phone: 605/773-3212
Fax: 605/773-4711
Online contact Twitter NO Facebook
Tennessee


Office of Governor Bill Haslam - R
Tennessee State Capitol
Nashville, TN 37243-0001
Phone: 615/741-2001
Fax: 615/532-9711
Online contact Twitter Facebook
Texas


Office of Governor Greg Abbott - R
P.O. Box 12428
Austin, TX 78711
Phone: 512/463-2000
Fax: 512/463-5571
Online contact Twitter Facebook
Utah


Office of Governor Gary R. Herbert - R
Utah State Capitol
Suite 200
Salt Lake City, UT 84114
Phone: 801/538-1000
Fax: 801/538-1557
Online contact Twitter Facebook
Vermont

Office of Governor Phil Scott - R
109 State Street
Pavilion Office Building
Montpelier, VT 05609
Phone: 802/828-3333
Fax: 802/828-3339
Online contact Twitter Facebook
Virginia


Office of Governor Terry McAuliffe - D
State Capitol
Third Floor
Richmond, VA 23219
Phone: 804/786-2211
Fax: 804/371-6351
Online contact Twitter Facebook
Washington


Office of Governor Jay Inslee - D
Office of the Governor
P.O. Box 40002
Olympia, WA 98504-0002
Phone: 360/902-4111
Fax: 360/753-4110
Online contact Twitter Facebook
West Virginia

Office of Governor Jim Justice - D
1900 Kanawha Street
Charleston, WV 25305
Phone: 304/558-2000
Online contact Twitter Facebook
Wisconsin


Office of Governor Scott Walker - R
115 East State Capitol
Madison, WI 53707
Phone: 608/266-1212
Fax: 608/267-8983
Online contact Twitter Facebook
Wyoming


Office of Governor Matthew Mead - R
State Capitol Building
Room 124
Cheyenne, WY 82002
Phone: 307/777-7434
Fax: 307/632-3909
Online contact Twitter Facebook